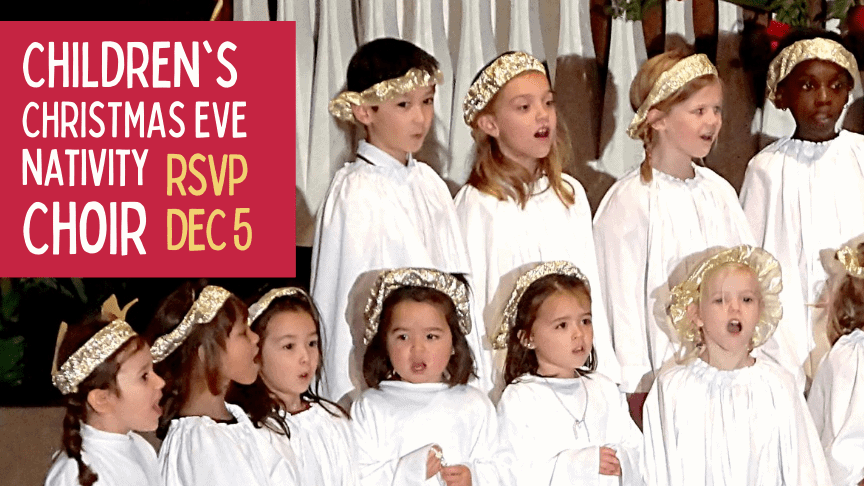 Children's Nativity Choir for Christmas Eve Pageant
Angels and Shepherds needed for our Nativity Pageant!
Would your K-5th grade child like to participate in our Christmas Eve Family Service Nativity Pageant? The service will take place at 5:00 pm on Christmas Eve, December 24.
Rehearsals will be held during 8:45 am Children's Chapel starting December 5, as well as December 18 at 10:00 am.
For more information or to sign up, please click here or below. Please register your child by December 5th.