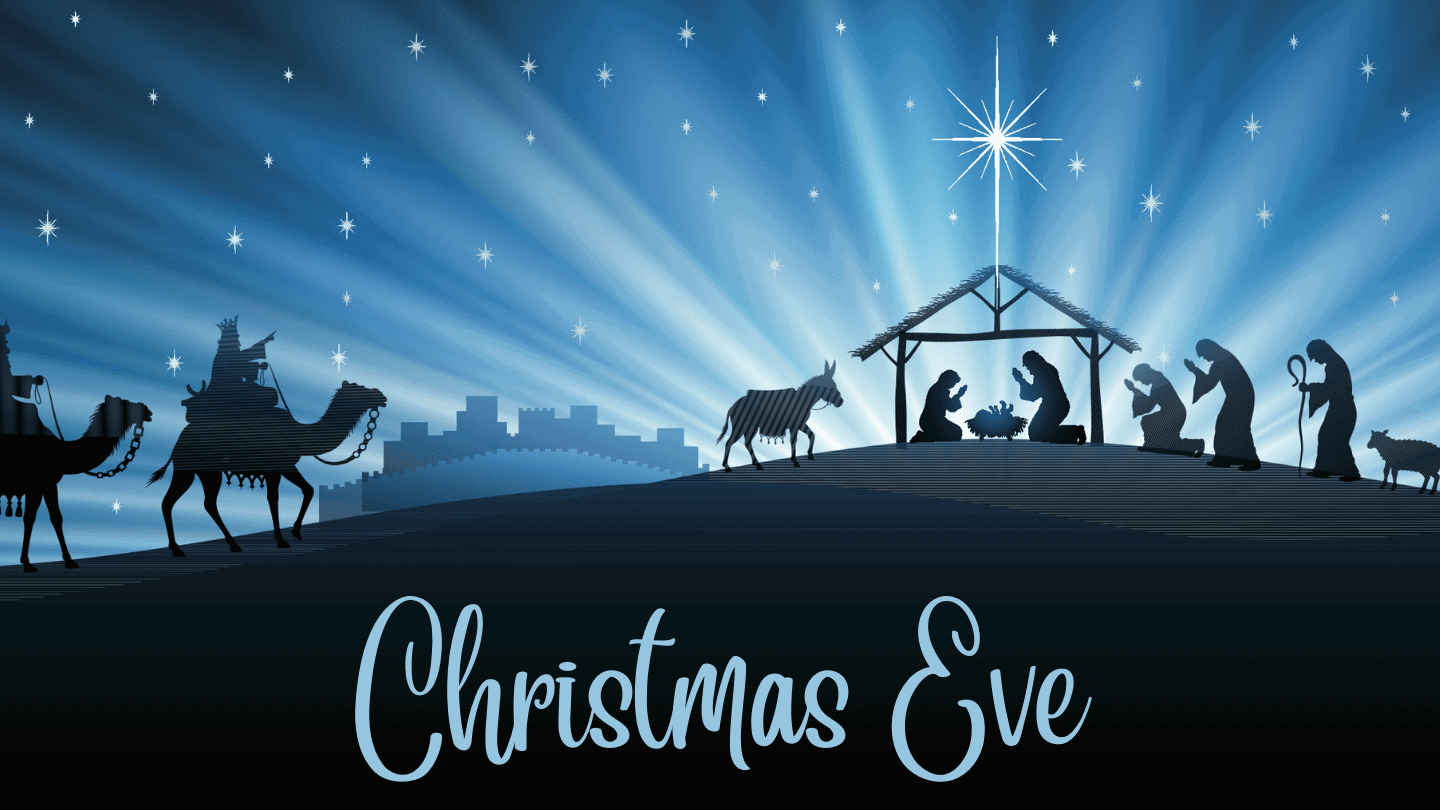 Christmas Eve Worship Services
December 24 at 2:00, 5:00, 8:00 & 10:00 pm
You are invited to celebrate Christmas with us!
Christmas Eve Events
All services will be offered both in-person and online.
2:00 pm: The Christmas Story in Candles
The Christmas Story in Candles is a beautiful presentation of the Light of God shining through the darkness of this world to illuminate our hearts and minds through the coming of Christ Jesus. The 2:00 pm celebration on December 24 lasts about thirty minutes, followed by refreshments, and is for all ages, from young children to older congregants and is convenient for those who do not wish to drive after dark.
There will also be a pre-recorded version, available online at 2:00 pm, Dec. 24, for any who wish to join the service remotely. This version of the service allows those who wish to participate virtually the option of lighting candles at home, using an Advent wreath with four candles and a center Christ candle, a hand-held candle for each participant, 3-5 optional votives, and a lighter. Your family can light the candles as you follow the story online.
5:00 pm: Family Worship Service
Bring the whole family and join us for a sweet time of re-telling the Christmas story that the kids will love!​ 
8:00 & 10:00 pm: Traditional Candlelight Services
These full, traditional Christmas Eve services with a message,  prayers for today, and beautiful music will inspire you and fill you with hope. 
Date
December 24 at 2:00, 5:00, 8:00 & 10:00 pm