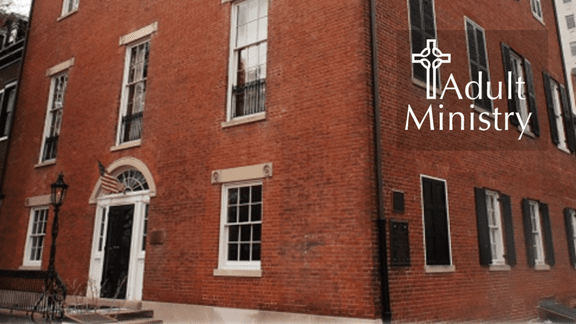 The Older Adult Ministry has arranged with the White House Historical Association a tour of the historic Stephen Decatur House on Lafayette Square during the Association's annual Holiday Book Festival, December 2. We will meet at the Decatur House entrance at 1:00 pm for a 45 minute tour, followed by a private reception for our group.
This event is free but pre-reservations to obtain an entrance ticket will be required. If you would like to attend send an e-mail to janderson@nationalpres.org. Car pooling is recommended.
A fixture of the president's neighborhood since 1818, Decatur House has been home to foreign and American dignitaries, secretaries of state, members of Congress, and a vice president. The tour will feature the 200-year history of Decatur House.
The timing of the tour will allow for a visit to the Association's annual book festival, which will feature books on the history of the White House covering topics such as architecture, gardens, fine and decorative arts, food and wine, and presidential families. Included will be books on such Christmas topics as The White House in Gingerbread and the Official Annual Christmas Ornament. The event will feature book signings with several award-winning authors who include former White House staffers, historians, chefs, illustrators, and scholars from diverse fields.
Visit our Senior Adults page for more information about our fellowship events.