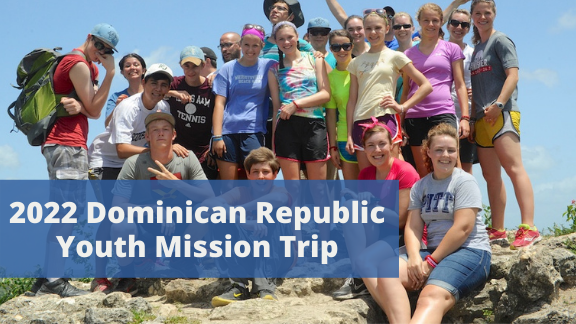 Dominican Republic Youth Mission Trip Informational Meeting
Sunday, December 12, 10am
9th-12th graders and their parents are invited to attend this meeting on Sunday, December 12, at 10:00-10:45am in the Multipurpose Room of the Agencies Building. The mission trip dates are June 25-July 1, 2022.
Please click here for more information about Foundations for Peace mission trips. If you have more questions, please email Kristin or Kyle, using the button below.
Note: 2022 rising 9th graders and graduating high school seniors are eligible for this trip.
Date
Sunday, December 12, 10am