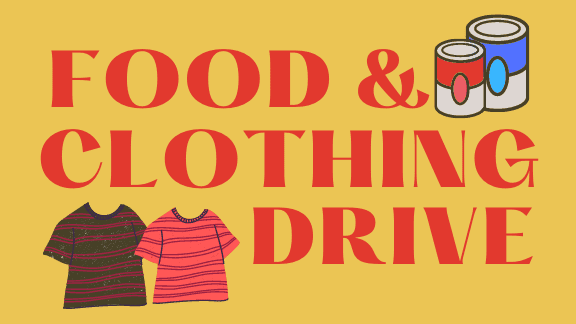 Saturday, Sept 25, 1:00-3:00 pm
Pack the Truck!
Food & Clothing Drive benefitting Central Union Mission
Volunteers: Please use the button at the bottom of this page to sign up!
Donations: 1-3pm, Saturday, September 25 – come on by for a drive-through drop-off!
National Presbyterian Church invites you to participate in our Food & Clothing Drive to benefit Central Union Mission.
Central Union Mission serves hurting people throughout our city and  surrounding area—homeless men, families living in poverty, children from at-risk neighborhoods, seniors, and the growing Hispanic population. With the pandemic, needs have increased considerably. 
Christians are called to respond to the needs of vulnerable people, and we're inviting you to help us by packing a box truck with new and gently used clothing and non-perishables to help feed hungry kids, elderly adults, and families in our city..
This will be a big all-church and community event Saturday, September 25, 1:00 – 3:00 pm. We need your help—inviting your neighbors, donating, directing traffic, collecting food and clothing, and packing the truck. Please use the buttons below to volunteer to serve, to see the downloadable suggested donation list or to email Susan O'Banion with questions.
For more information about how to serve locally, please click here.
Date
Saturday, Sept 25, 1:00-3:00 pm