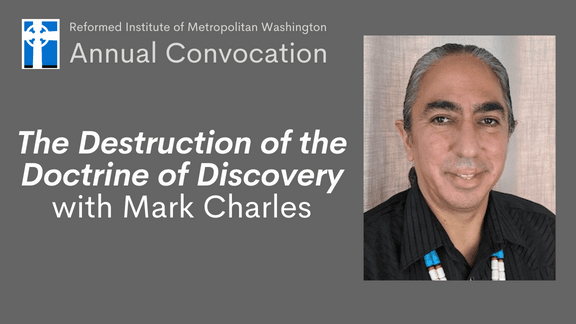 Reformed Institute of Metropolitan Washington Annual Convocation
Registration begins at 8:30 am. Program 9:00-11:30 am
National Presbyterian Church (Stone Fellowship Hall) and online
Admission is Free (registration is requested). Please use the blue button below to register and for online login information.
The Doctrine of Discovery was a Papal Decree that gave many European Countries religious legitimacy to invade and colonize the "new world" in the name of Christianity. The legacy of brutality, injustice, and destruction that followed, especially against native communities, leaves a legacy that all Christians must face. While Reformed and other Protestant communities had their own theological rationales for conquering North America in the name of Christ, their legacy of injustice and colonization is equally culpable, even in their efforts of missions and education. This session will explore these entangling legacies with an eye toward truth telling, repentance, and restorative justice that makes Christians better allies in anti-racism and justice-building with native peoples.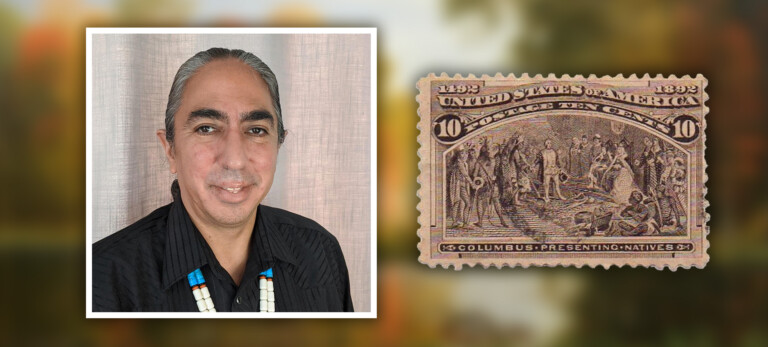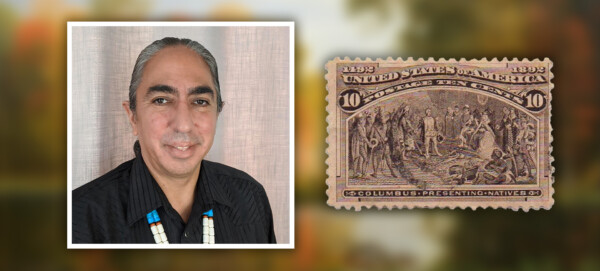 Mark Charles is a speaker, writer, and consultant. The son of an American woman (of Dutch heritage) and a Navajo man, Mark has faced the colonial legacy of Christian Indian schools in his own family. He has served as a Christian Reformed Church pastor, and has rediscovered his Navajo identity and spirituality. He teaches the complexities of American history regarding race, culture, and Christendom to help forge a path of healing and conciliation for the nation. Mark is an authority on the influence of the 15th-century European Doctrine of Discovery on US history and its intersection with modern-day society. Through advocacy, writing, and education, He has called for greater acts of repentance, justice, and conciliation with native communities on behalf of the federal government and the American people.
Mark is the co-author, with Soong-Chan Rah (Fuller Seminary), of the book, Unsettling Truths: The Ongoing, Dehumanizing Legacy of the Doctrine of Discovery (InterVarsity, 2019). He has spoken at Calvin College and Gordon Conwell Theological Seminary. He authors the blog "Reflections from the Hogan." He is a co-founder of "Would Jesus Eat Frybread?", a college conference series and has served on the boards of the Christian Reformed Church of North America and the Christian Community Development Association. In national politics, Mark advocates for a Truth and Conciliation Commission – a formal and national dialogue on issues of race, gender, and class.

Response will be offered by Dr. John Lee, pastor of The Rock Presbyterian Church, Bethesda, Md. John also serves as professor and Academic Dean of the John Leland Center of Theological Studies. He serves on the Board of the Reformed Institute and is Chair of the Public Program Committee.
Date
Saturday, January 28