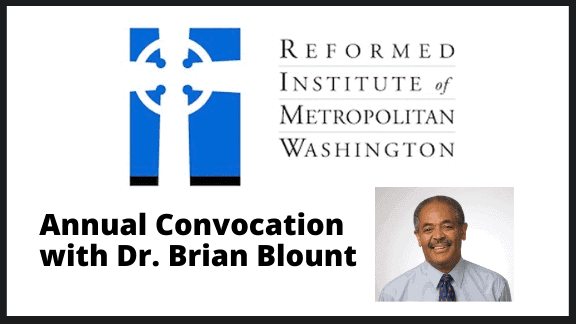 Annual Convocation of the Reformed Institute of Metropolitan Washington
An Online Event with Dr. Brian Blount, President, Union Presbyterian Seminary
Saturday, January 22, 9:30-11:30am
'The Liberation Trajectory in the Reformed Tradition"
Please RSVP to https://reformedinstitute.org/events/. After you RSVP, the Reformed Institute will provide the Zoom link to join.
This year's convocation digs into the Reformed Tradition to find elements of justice and liberation. Toward the end of last century, South African theologian John de Gruchy offered challenging questions that engage the context of the 21st century:
"Is there now any point in doing Reformed Theology?…
How can Reformed Theology help us usefully reflect and strategize in such a context?…
Does Reformed Theology have within it a trajectory and resource that offers hope for transformation that reflects the movement of the Rule of God?"
Join Dr. Brian Blount as he considers these questions and contemplates a response.