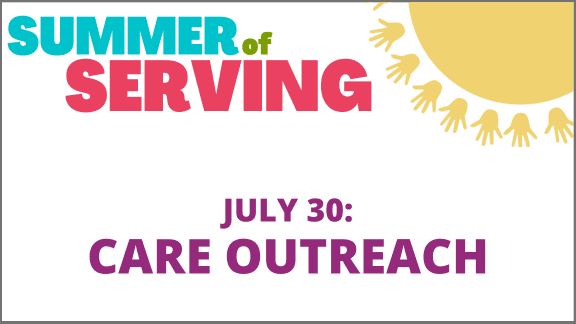 Summer of Serving: Care Outreach
9:45 am & noon in the Garden Rooms: Come and make flower bud vases and cards to take to a neighbor or someone who just needs a smile. We will supply the materials just come and join in and share God's love with others.
What is Summer of Serving?
This summer, we invite you to bring your friends, bring your family and bring yourself as we have a great time serving together! This opportunity will be:
Every Sunday after each worship service at 9:45 am and noon
June 18-August 20
we'll have online opportunities for those who cannot attend in person
We will gather in the Garden Rooms for a different outreach focus each week. There will be coffee and snacks, friends both old and new, and terrific hands-on projects to make a difference in the lives of the hurting, homeless and hungry.