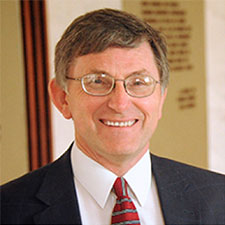 Senior Pastor
202.537.7515
drenwick@nationalpres.org
Dr. David A. Renwick has been an ordained Presbyterian Minister for 44 years, serving diverse congregations in Labrador, Canada, San Antonio, Texas, Lexington, KY, and Spartanburg, South Carolina.
Dr. Renwick is a graduate of St. Andrew's University in Scotland, where he studied Applied Mathematics. He received his M.Div. from Gordon-Conwell Theological Seminary, and his Ph.D. from Union Theological Seminary in Virginia. David is the author of "Paul, the Temple and the Presence of God" published by Scholar's Press.
David's wife Currie is a Media Specialist in the DC Public Schools. They have three adult children and five grandchildren.​