What is Mission Gifts?
Mission Gifts for Christmas enables you to give meaningful gifts instead of giving another "thing," by supporting God's work locally and internationally. Each donation you make gives to organizations serving those in need in honor of a friend, family member, teacher, or coworker. It is a wonderful way for the church to reflect the gift of grace that we have received in Christ Jesus by providing our congregation and friends with a way to grace others at Christmastime.
Each year, we begin the process by selecting the organizations that will be supported with your gifts. The culmination is a Mission Gifts catalog and festive fellowship event in December! You'll get the opportunity to learn all about the organizations and make your selections in time for Christmas.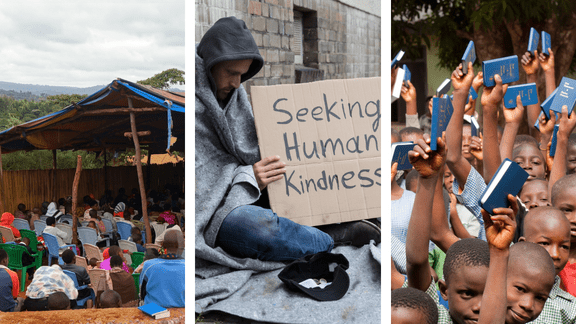 Select Mission Gifts - Now Open!
Select gifts online here until December 31
You may also select missionaries/organizations online here until December 31. Read about the mission organizations in the catalog below, and then use the Mission Gifts Order Form to donate to the ones you choose. You can click here for a downloadable card to send to a friend, family member, teacher, or coworker if you donate in their honor.
Please click here to read or download our full 2022 Mission Gifts catalog. You may also read about each organization below.
Building Up the Global Church
Caring for the Vulnerable
Proclaiming Jesus Christ as Lord and Savior
Casa Chirilagua in Alexandria is a faith-based non-profit in a Latino neighborhood where people learn to love neighbors as themselves. The Casa staff and volunteers live alongside 100 families, serving the adults through evening education classes and their children in grades 1-12 through afterschool programs. The Casa's mission is to see the Chirilagua neighborhood transformed by Christ. casachirilagua.org
Central Union Mission in Washington, DC, works to demonstrate the love of Christ in the Metropolitan DC area. It helps individuals and families find hope, meet basic needs, and improve their lives by offering shelter, food, access to medical and dental care, counseling, educational programming in English and Spanish, and work experience. The Mission plans a significant expansion of services at the current location of its Family Ministry Center.  missiondc.org
Mission Yucatan is a missionary ministry in the Yucatan peninsula of Mexico. It shows the love of Christ, partnering with local organizations and churches to address the needs of at-risk youth, the abandoned elderly, and youth from abusive homes. These are welcomed and cared for in loving group homes. gcfcanada.com/mission-yucatan/
New Hope Bulgaria ministers to children, youth, and families in Bulgaria. New Hope focuses on the Roma, a highly vulnerable social group who are impoverished and marginalized. New Hope provides Roma children and their families with creative programs, nutritious meals, warm clothing, and the Good News of Jesus. Roma and NPC children have developed a special bond through exchanging handmade greetings, group photos, and prayer during VBS and the Advent Family Night. ecmi-usa.org/new-hope-bulgaria
Our Missionaries in the Middle East: This couple is involved in community building among Kurds and Christians in the Kurdistan area. They also teach English, help with Covid hygiene, and share God's Word among the thousands of refugees and Internally Displaced People, including Syrians and Iraqis. The couple work at a neighborhood center affording a broader ministry to neighborhood Muslims.
Salvation Army National Capital Area Command serves the Metropolitan area and surrounding counties by preaching the gospel of Jesus and meeting human needs without discrimination. Among its many services are a daily mobile food van, financial assistance for rent and utilities, transitional housing and life-skills training for young mothers, drug treatment programs, daycare centers, a summer camp for low-income children, a Christmas gift program for low-income families, and an emergency human trafficking shelter. Army Corps locations within the National Area Command also provide a variety of programs to local communities, including learning enrichment programs and holiday meal cards.  SalvationArmyNCA.org
Jeremy and Stephanie Seep, missionaries with One Collective (formerly International Teams), serve at The Oasis, a Christian community center for refugees in Traiskirchen refugee camp near Vienna, Austria. They share God's love and the gospel through clothing distribution, emergency housing, friendship, Bible teaching, and the "Jesus Film." Many refugees who have not heard of Jesus are hungry to learn about him, and several have received new life in him. These new Christians are revitalizing the Austrian church.  oasis-iteams.at/english/
The SMILES Foundation in Romania has served Romania for nearly 30 years and currently supports several Ukrainian refugee families. SMILES relieves poverty, promotes education, and provides hope and opportunity for under-served populations through evangelistic outreach, food distribution, medical support, social assistance, education, elder care, child care, housing, and employment. thesmilesfoundation.org
World Renew is a global relief and development organization reaching out to people struggling with the effects of a disaster. Compelled by God's deep passion for justice and mercy, World Renew supports communities worldwide to renew hope, reconcile lives, and restore creation while sharing the Good News. Over the last decade, WR has met the needs of 6 million disaster survivors and equipped communities to function better and endure long after the response work. worldrenew.ca
Youth for Christ International – Croatia reaches out to youth throughout the country with creative and culturally relevant programs, including activities like the Advent Labyrinth, Stations of the Cross, and the Reformation Exhibition. YFC has developed an evangelistic basketball outreach for teenage boys, a Superwoman outreach for girls, and support for local churches through multimedia. yfci.org/nation/hr/
Volunteer to Help
Want to help on the the Mission Gifts team? We need helpers for food preparation, hospitality, cashiers, decorating and take down. Please click below to volunteer!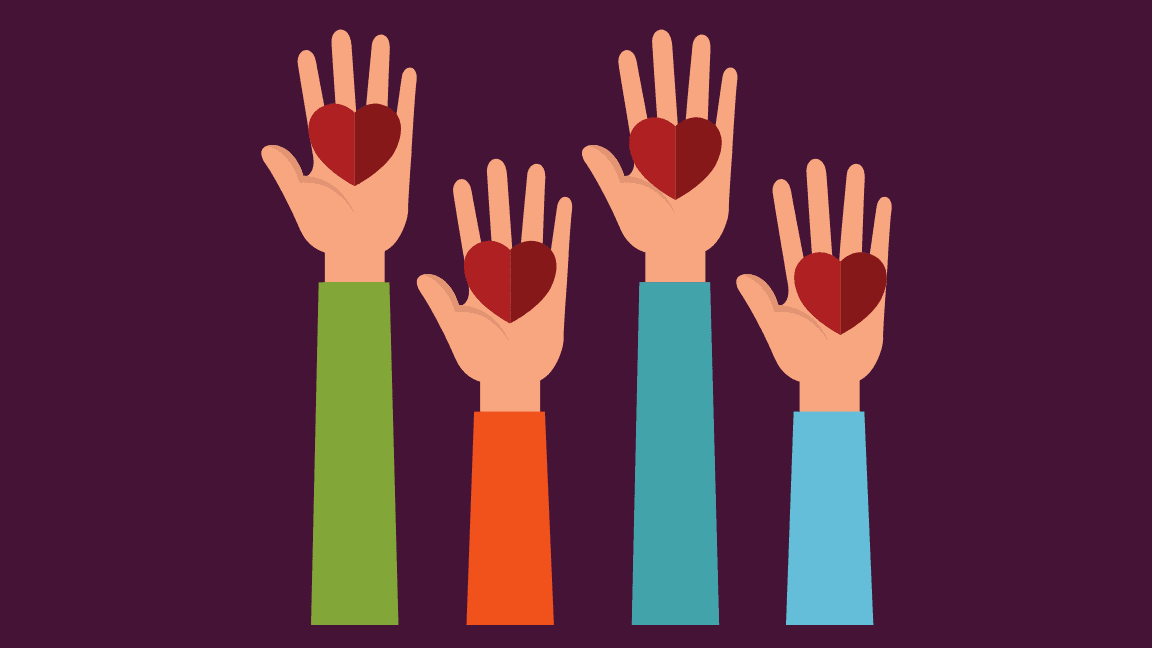 December 1-31: Select & Give Mission Gifts
Mission Gifts for Christmas is a wonderful NPC tradition supporting local and global organizations and missionaries that help others in our hurting world. We will be celebrating God's goodness and providing lots of great information in Stone Hall Sunday mornings on December 11 and 18. You may select and give in person during these events or online here December 1-31.