The NPC Flower Ministry is carried out by an enthusiastic group of volunteers who seek to serve the NPC community and glorify God by creating skillful and graceful flower arrangements to enhance worship and other church sponsored activities.
Where do those beautiful Sanctuary floral arrangements come from?
They are sponsored by members and friends of the congregation, and created by designers trained by the NPC Flower Ministry! If you have questions, you can contact our Flower Ministry Coordinator.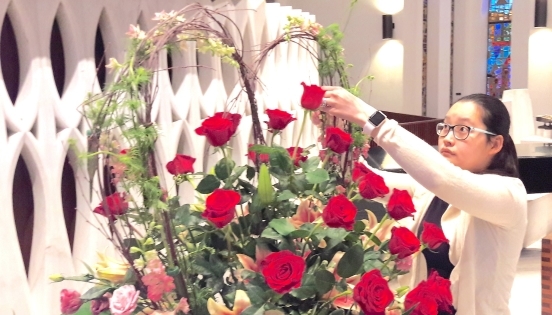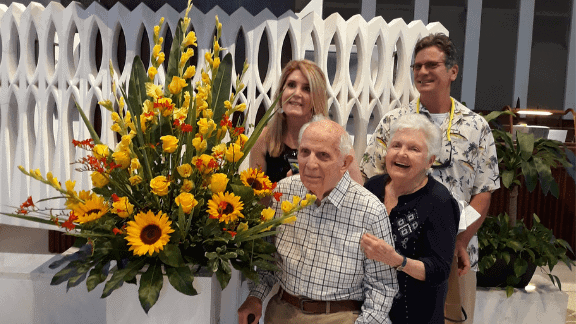 How can I participate? Would you like to honor or memorialize a loved one?
Some donors honor or remember a loved one with a floral dedication every year. Others dedicate a sanctuary flower arrangement just once, perhaps to celebrate a marriage or a first baby. Occasionally there are open dedication dates for Sanctuary pulpit arrangements on a first come basis. The fee/donation for Sanctuary flower dedications is $150. To request a flower dedication on one of these dates, please use this form. 
Do you have an artistic eye and a love for flowers?
Consider becoming a Flower Ministry volunteer. Flower Ministry volunteers receive initial instruction and continuous coaching in the floral arts, and enjoy a small group atmosphere of fellowship, warmth and care.