We partner with parents to connect children with Christ as they hear about the love of Jesus and the Word of God, through the power of the Holy Spirit.
Want to stay up to date with all our children's activities?

Hi, I'm Melanie Lenhard, Associate Director of Children's Ministry.
Children's Time & Children's Chapel
We love kids in worship! Children in grades K-5th grade are invited to the front during the service for a children's message. After that, they may exit to the Chapel for a special time of learning together during the sermon. Teachers will return them to their parents in the Sanctuary before the end of the service.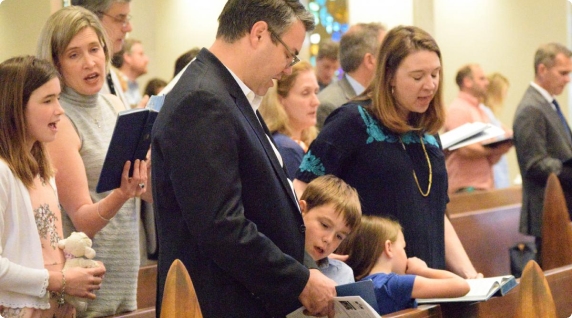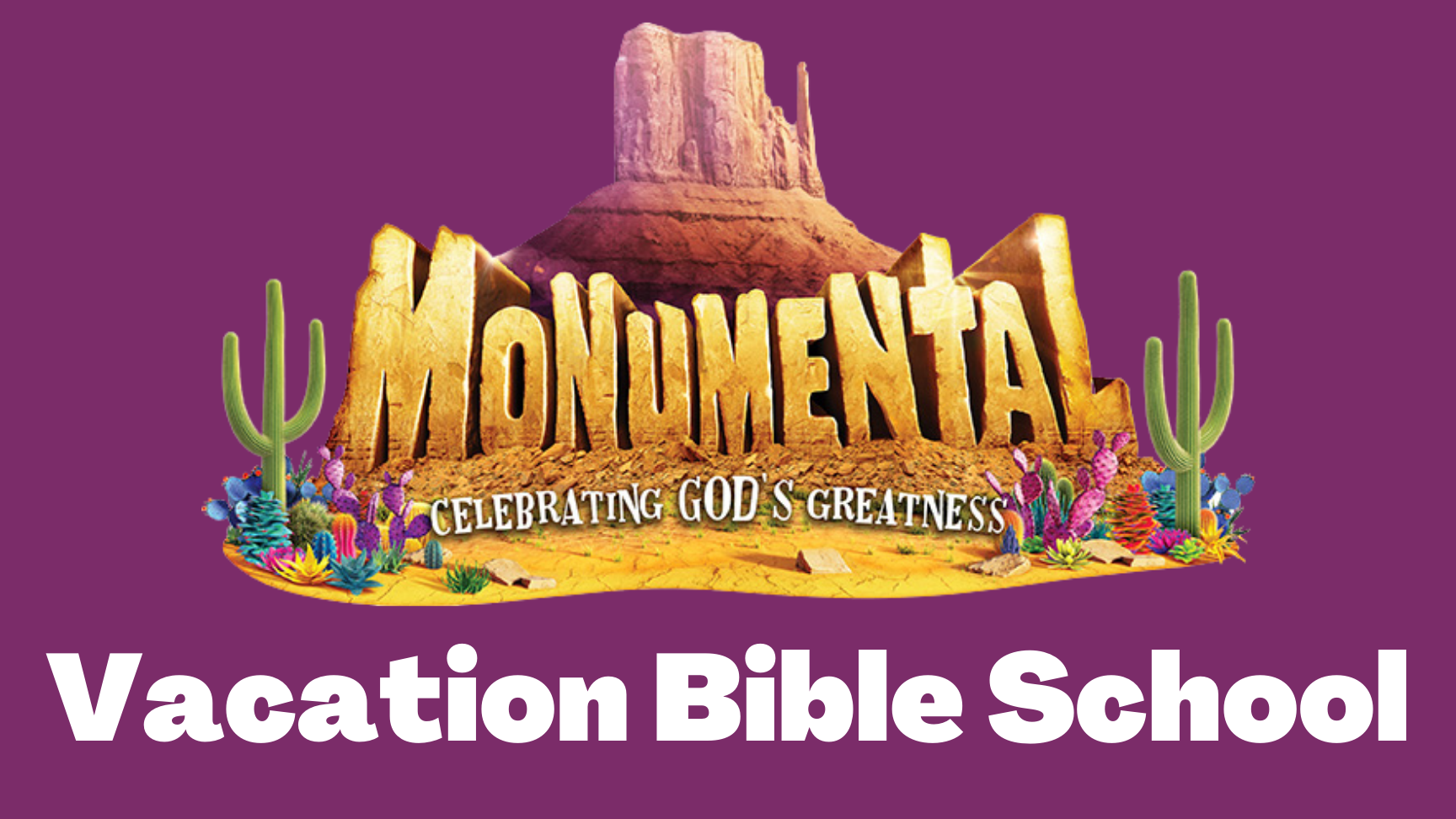 Kids ages 4 years - rising 5th graders are invited to join us for fun, friends and faith at NPC Vacation Bible School! We will celebrate Jesus with fun songs, play games, make crafts, and have a great time. We also need youth and adult volunteers! Please click the button for all the  information and to sign up.
Children's Ministry On Campus & At Home
Join us on campus for our fantastic age-specific activities! If you'd like to follow along from home, please click below for this week's Sunday School lesson. Parents, we want to support you! Please visit our Parents page.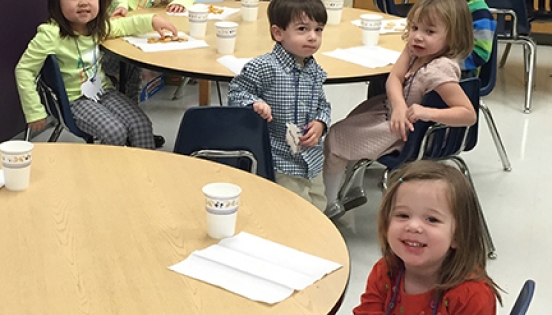 Sundays, 8:45 am - 12:00 pm: During our Sunday services and programming, our Nursery will be available for all infants to new walkers, and our Toddler Room will be available for all solid walkers for ages up to 4 years old. Our Toddler & Nursery Rooms are located on the second floor of the main church building. To find them, take the elevator to the second floor. After exiting the elevator, turn left and walk past the central staircase. You will find a volunteer with a check-in station for the nursery before the door.
Let the little children come to me, and do not stop them; for it is to such as these that the kingdom of heaven belongs. Matthew 19:14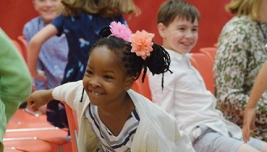 Sundays, 9:55-10:45 am: NPC Children is offering Sunday School classes for ages 2 through 11 years.
Classes for 4 years old through 5th grade are held in the Education Building (National Presbyterian School).
Children ages 2 to 3 will have their Sunday school program in the Toddler Room in the main church building.
All classes are led by trained volunteers assisted by trained room aids. Children will participate in age/grade specific small group activities, crafts, and discussion that will relate to the large group lesson available to them in Children's Chapel during the main worship services. Both the large group and small group lessons will be based on a Biblically-centered, chronologically-presented curriculum.
Train children in the right way, and when old, they will not stray. Proverbs 22:6
Club 45 is a unique way for our 4th and 5th graders to grow in faith and fellowship and have fun! At least one Friday per month 7:00-8:00 pm we offer an opportunity for your 4th and 5th graders to have some fun and fellowship time together outside of Sunday School. Fall weather permitting, we will either meet outside on the grass by the Youth House or inside in the Multipurpose Building (in the room up the exterior stairs near the pre-school playground - campus map). The kids will be encouraged to hang-out, play games, and have some devotional time.
If you are interested in attending, please contact mlenhard@nationalpres.org for more information.
May the God of steadfastness and encouragement grant you to live in harmony with one another, in accordance with Christ Jesus, so that together you may with one voice glorify the God and Father of our Lord Jesus Christ. Romans 15:5-6​
From Kindergarten to 5th grade, children at NPC have the opportunity to learn about and present an element of worship. Each grade will have an introductory lesson with their parents, opportunities to practice the milestone at home as a family, and a date to present in the worship service.
Prior to your child's participation in our children's activities, we ask that you complete a brief registration.