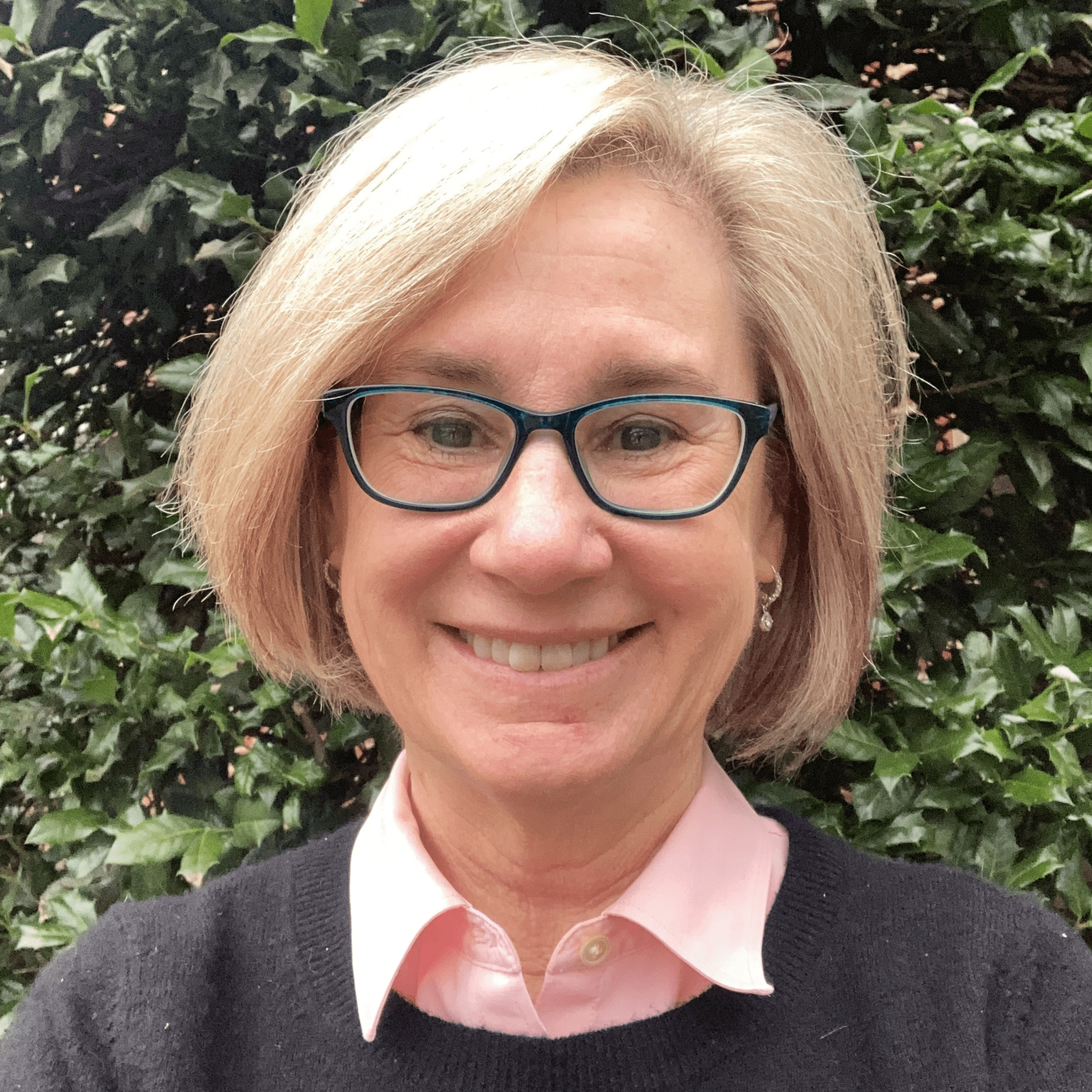 Associate Pastor for Care Ministries
202.537.7537
llarsen@nationalpres.org
The Session of National Presbyterian Church is delighted to introduce you to the Rev. Lisa Ann Larsen, who joins us today as our new Associate Pastor for Care.  
Lisa is an ordained Presbyterian pastor who has spent the past decade on the staff of The Falls Church Anglican Church in northern Virginia. At The Falls Church Anglican, Lisa's first staff role was coordinating Care Team volunteers. Over the years, her pastoral care role grew, ultimately leading to overseeing the entire pastoral care department.
Lisa is excited to "come home" to the Presbyterian Church!  She grew up in Northern California but has also spent lots of time in Southern California.  She graduated from the University of California at Santa Barbara, and soon after moved east to attend Princeton Theological Seminary, where she earned her M.Div.  
Lisa was ordained at LaCanada Presbyterian Church, and first served as Associate Pastor for Youth and Young Adults at Crossroads Presbyterian Church in Mequon, Wisconsin.  Over the next decade, Lisa served several churches in California. In 2003, the family moved to Falls Church, VA for a two-year tour, and stayed!
She spent another decade raising her boys as a stay-at-home mom before stepping back into ministry at The Falls Church Anglican. However, she has always maintained strong ties to the Presbyterian world through guest preaching, being on the presbytery's Committee on Ministry, and other service.
Lisa loves to walk in the morning in all kinds of weather, take pictures, make cards, and send notes to friends.  She is a big fan of the Nationals and Capitals, and enjoys going to their games, as well as to DC's art museums and exhibits.  She loves to laugh, loves to read, and can't wait to travel freely again.  
Most of all, Lisa is very excited to be part of this church family and is looking forward to getting to know you!
When they are home, we are also looking forward to getting to know Lisa's sons. Ryan, 23, recently graduated from Christopher Newport University in Newport News, VA and started his first "adult" job. Colin, 21, is a junior at Christopher Newport University.    
Note:  Given the current senior pastor transition at NPC, Lisa will join us as a Stated Supply pastor.  This is a category of Presbyterian ministry which is like interim ministry in that the pastor serves one-year renewable terms. Unlike interim ministry, there is an option for the congregation to choose to make this person "called and installed" (a more permanent relationship) after a period of three years.