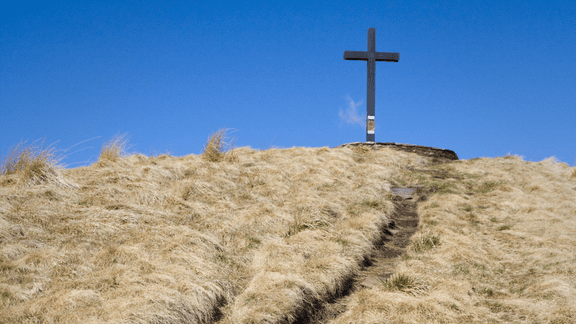 Palm Sunday Prayer Gathering
When the days drew near for (Jesus) to be taken up, he set his face to go to Jerusalem. Luke 9:51
Prayer Gathering
As we prepare for Holy Week and Easter, we invite you to join us for a special prayer gathering on Palm Sunday, April 2, 12:15-1:00 pm in the Chapel. Together, we will focus on Setting our Faces Toward Jerusalem, and our purpose is to prepare our hearts and minds for the most important week of the Christian calendar.
During this quiet and reflective time, we will come together to offer prayers of thanksgiving, confession, and petition. We will also spend time in silent reflection, as we contemplate the meaning of Jesus' triumphant entry into Jerusalem and the events that followed.
Our hope is that this time of praying together will serve as a meaningful and inspiring prelude to the coming days of Holy Week, as we follow Jesus' path to the cross and beyond. We encourage you to invite family and friends to join us, as we seek to deepen our understanding and appreciation of the profound sacrifice and love that Jesus demonstrated for us all.
We look forward to seeing you at the prayer gathering on Palm Sunday, as we set our faces toward Jerusalem together.
Holy Week Devotional
This year, for the first time, we have created a Holy Week daily devotional to help you delve more deeply into Jesus' final week of his earthly ministry. Each day you will read scripture that captures the highlights of Jesus' path from Palm Sunday through Holy Saturday and into Easter morning. You will reflect on themes that arise from Jesus' story as well an opportunity to delve more deeply into how those themes apply to your life. We hope this devotion will bless and encourage you as you prepare your hearts for the days ahead. Please click the blue button below to access or download the devotional.