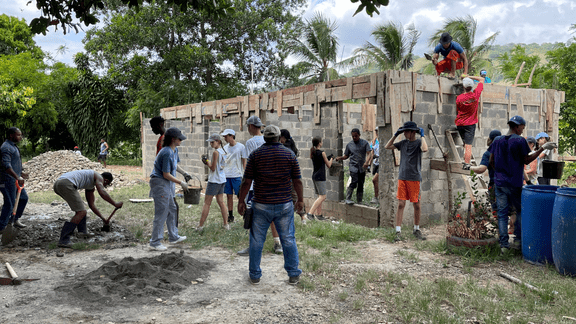 Celebration of Summer Serving: Trip Reports
Welcome to the Celebration of Summer Serving!
We are excited to invite everyone in our church community to join us at Stone Fellowship Hall at 9:45 am for a morning of fellowship and celebration. This event is an opportunity for us to come together and hear about the amazing work that has been done throughout the summer months by our church family.
During this celebration, we will be sharing updates about the Dominican Republic Mission Trip, youth trips, Summer of Serving, and Vacation Bible School. Our speakers will be sharing stories of their experiences and how they were able to serve and make an impact in our community and beyond.
This event is for all ages, so we encourage families to attend and participate in this joyful gathering. There will be no Sunday School that morning so that everyone can come together and celebrate.
At our church, we believe that serving others is a fundamental part of our faith, and this celebration is a testament to the hard work and dedication of our church family. We are so grateful for everyone's commitment to serving and making a difference in the world.
We look forward to seeing you at Stone Fellowship Hall for this special Celebration of Summer Serving. Please invite your friends and family to join us and share in the joy of serving others. See you there!